Important delivery: Kidney transplant between UPS drivers
Thursday, August 17, 2023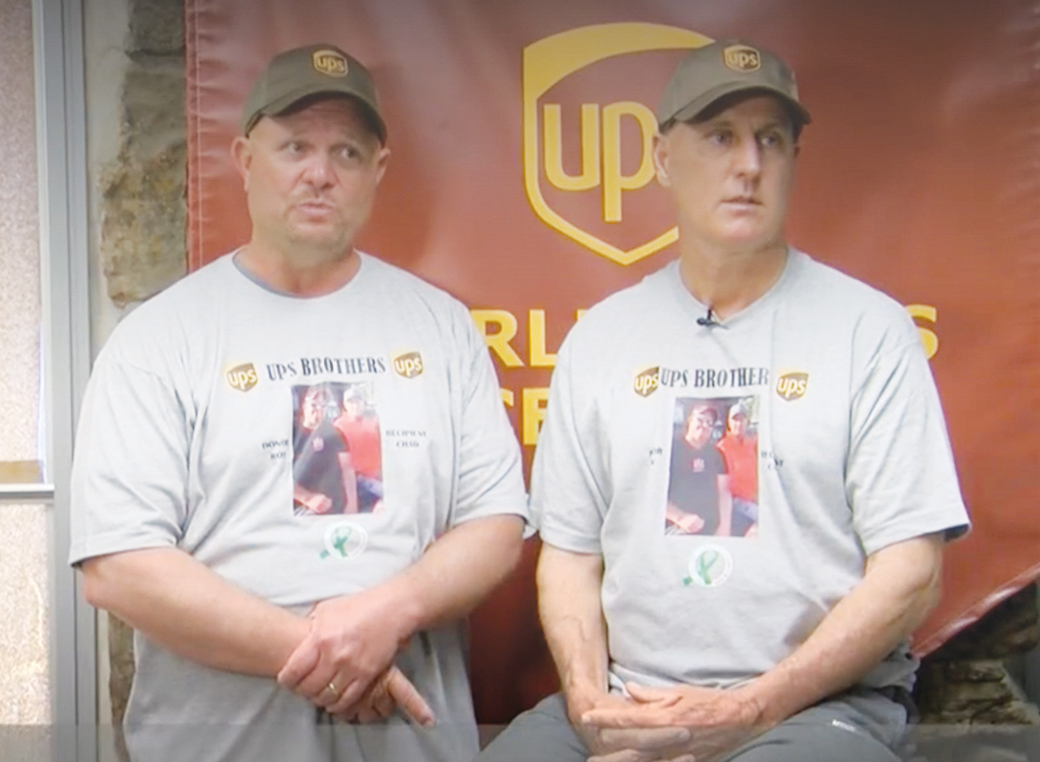 One of the most important deliveries made by UPS this year occurred in Searcy, Arkansas when one UPS member literally gave a piece of himself to save another UPS member's life.
Roy Lang and Chad Wells have been on the job since 1992 and have worked together for over 30 years. Sometimes a co-worker can feel more like family. But when it came to Chad delivering the news he had end-stage renal kidney failure, it was difficult for him to tell his co-workers.
Eventually, the color of Chad's skin began to change as his body couldn't filter toxins. His kidneys were failing.
"I wasn't looking healthy," Chad admitted.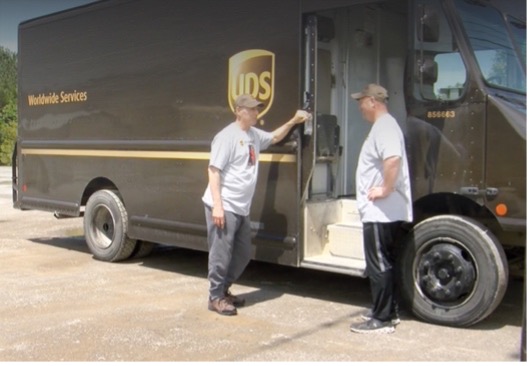 "He made it his own burden for a couple of months," Roy said. "We could tell that he wasn't the same."
When word got out, several of Chad's family members and UPS co-workers jumped into action and had their bloodwork tested to see if they could possibly be a donor match. That included Chad's co-worker Roy Lang who turned out to be the perfect match.
Roy initially thought he was the "backup plan" until he learned the advantages of being a living donor. Roy prayed over the decision, and the next day he had no doubt what he was supposed to do.
"The life expectancy of receiving an actual live organ transplant is more than double. I said we need to go ahead and use mine now. That way Chad wouldn't have any more trouble, and somebody else can have the kidney they would have used for him," Lang explained.
"Roy reached out to me on the route and told me he was willing to do whatever it took to get me healthy again," Chad said.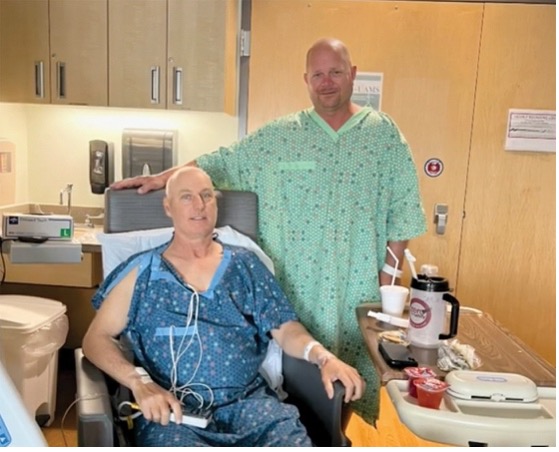 "To give life, like Roy did, I just don't know, it's just more than I can expect out of somebody to do. It's just more than just a friendship." It is that way for two UPS employees and TeamCare members from Searcy, Arkansas who are now inseparable because one gave a piece of himself to save another's life.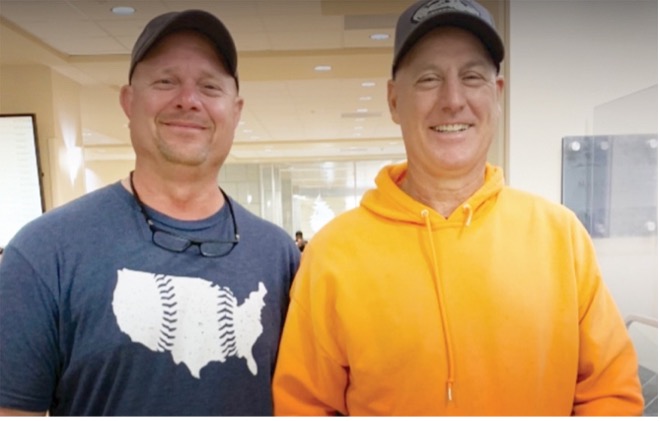 How to register to be an organ donor
Over 100,000 people in the US are currently waiting for lifesaving organ transplants. Thousands more are in need of tissue or corneal transplants. Every year, about 6,500 living donation transplants of kidneys, partial livers, and tissue take place. 85% of people on the organ transplant list are waiting for kidneys. Research has shown that recipients of organs from living donors have better outcomes than those who receive organs from deceased donors. Most donors are able to live healthy and active lives afterward. For more information on how to become a living donor, visit the United Network for Organ Sharing (UNOS) site at transplantliving.org/living-donation/being-a-living-donor to sign up to be an organ donor at the time of your death, you can sign up through your state, visit your local DMV location, or sign up with the Health app on iPhone. One donor can save and help over 75 people. For more information, visit OrganDonor.gov/Sign-Up.