May is Healthy Vision Month
Monday, May 1, 2023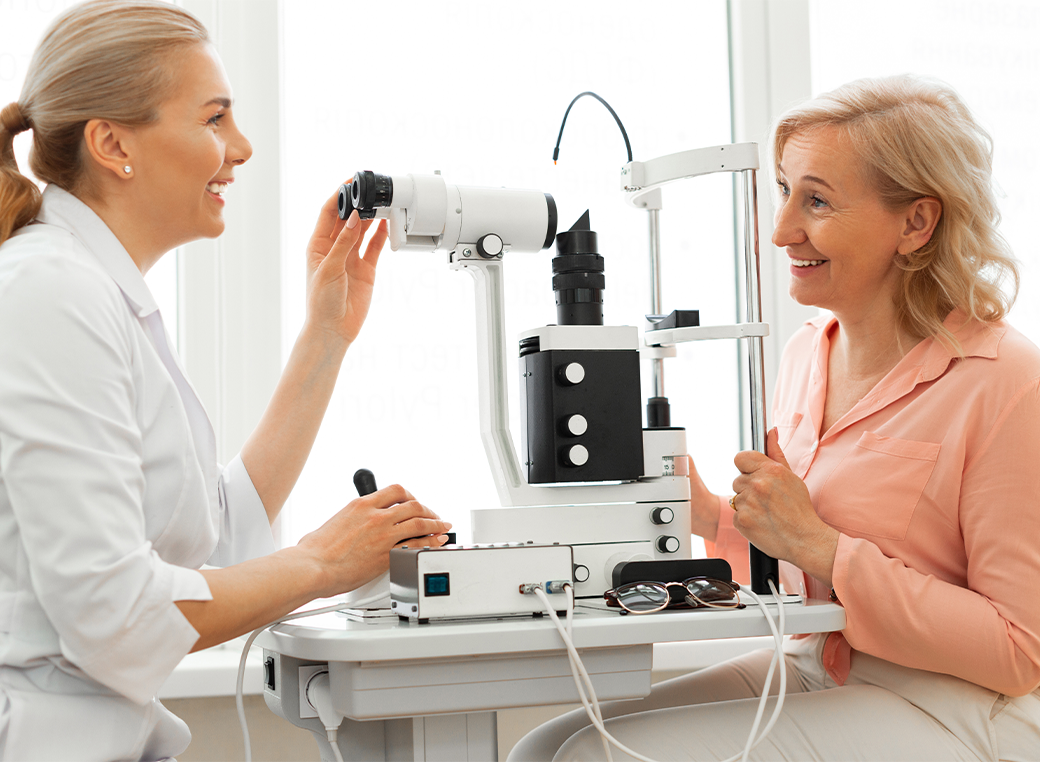 Getting annual eye exams can be an important way to take care of your vision and overall eye health. Here are five other ways to help your eyesight daily:
Eat Healthy
One of the simplest secrets for promoting eye health is incorporating plenty of dark, leafy greens like spinach, kale, and collard greens into daily meals. Eating fish like tuna and salmon that are high in omega-3 and protein from lean meats can support retina health. Egg yolks contain lutein and zeaxanthin, which can help prevent age-related macular degeneration.
Stay Active
Everyone knows that staying active can keep your body healthy. It can also lower the risk of health conditions that cause vision issues. Adding more movement to your daily lifestyle can help prevent diabetes, high blood pressure, and high cholesterol. Cardiovascular exercise can also lower intraocular pressure, protect retinal ganglion cells, and increase blood flow to the optic nerve and retina. If left untreated, these conditions can increase the risk of eye diseases like glaucoma.
Quit Smoking
Smoking can damage your eyes just as much as it damages the lungs. It increases the risk of age-related macular degeneration, cataracts, diabetic retinopathy, thyroid orbitopathy, and uveitis. Smoking can also damage the optic nerve due to toxins inhaled that can end up in the bloodstream and become distributed throughout the body. Additionally, tobacco smoke can affect the surrounding eye tissue, resulting in puffiness under the eyes and disorders of the eyelids.
Wear Sunglasses on Cloudy Days
It's important to protect your eyes from the sun by wearing sunglasses, even on cloudy days. Clouds do not block UV light and harmful sun rays can break through clouds and damage your eyes. UV radiation poses a risk because it can damage the eye's surface tissue, cornea, and lens. Wearing UV-blocking sunglasses can help you protect your eyes and soak up the sun safely. When choosing your next pair of sunglasses, look for ones that block 99 to 100 percent of both UVA and UVB radiation.
Vision Checker
To better understand your vision and what your symptoms may mean, use this vision symptom checker to make the most out of your visit to the eye doctor.
These are just a few ways to take care of your vision health.
Taking care of your vision is important so schedule an eye exam with your eye doctor. Consult your Plan Benefit Profile if you are unsure if your plan has Vision Benefits. To find an EyeMed provider, visit MyTeamCare.org/Find-A-Provider or download the MyTeamCare App. On the EyeMed website and choose the Select Network to begin your search.