TeamCare is committed to ensuring our members and their covered family members have a quick and convenient way to get a free annual blood screening, flu shot, and other wellness immunizations.

TeamCare is partnered with EHealthScreenings to provide a comprehensive blood screening for members and covered family members ages 18 and older.
The biometric test also includes: HgbA1c, Total Cholesterol, Ratio Triglycerides, Glucose, Alkaline Phosphate, Total Bilirubin, Aspartate and Alanine Aminotransferase, Total Protein, Albumin, Globulin, Creatinine/eGFR, Calcium, Uric Acid, TSH, Total Iron, BMI, Blood Pressure and PSA testing for men age 40+.

Will be providing the following immunizations:
Flu Shot (age 4 and older)

High Dose Flu Shot (age 65 and older)

Hepatitis A

Hepatitis B

Tdap

Measles, Mumps, Rubella Injection

Shingles Vaccination (age 50 and older)

Vitamin B12 Injection
Advance Registration is Required
To guarantee services, registration is required for each family member electing a service.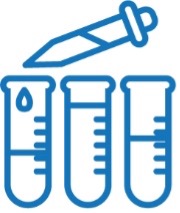 .
Click here to schedule both a wellness screening and a vaccination.
If you have any questions, please email us at healthfair@teamcare.org.